About Us »
IndusInd Foundation is a non-profit charitable trust. It was established with the efforts and good wishes of Shri. Srichand P. Hinduja and friends and supporters of IndusInd family in the year 1995.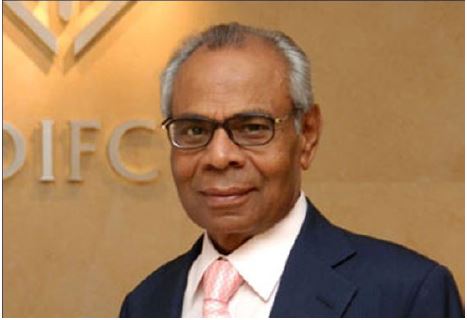 Our main objective is to provide financial assistance to senior citizens women and to provide scholarships to the students who have completed their study upto standard 12th and desire to study further till Graduation. We are providing our services in Pan India.
The Foundation is registered under the Indian Trust Act 1882 and has section 80 (G) and Foreign Contribution Regulation Act (FCRA) registration.
Supported By »
1. M/s. IndusInd International Holdings Ltd., Mauritius.
2. IndusInd Bank Ltd.
3. Trustees, Friends and Well-Wishers.
Mission of IndusInd Foundation »
Our sincere desire is to help upto 2,000 senior citizen women within a short span of time, and 1000 students with scholarship. This mission will succeed only with the help of our Trustees and well wishers.
As on today we are serving 1000+ senior citizen women and 500+ scholars.
If we put our best efforts in approaching the prospective donors and well-wishers, we will surely achieve the target to help 2000 sisters and 1000 scholars.
Board Of Permanent Trustees »
Shri. A.P. Hinduja
Shri. Anil Harish
Shri. Lal Tolani
Shri. Ram Buxani
Shri. Gul T. Hinduja (Hon. Managing Trustee)
Non-Permanent Trustees »
Shri. S. P. Hinduja
Shri. Dilip Lakhi
Shri. Nanik Rupani
Administrative Officer:
Shri. Gulab Kotwani
Co-ordinator:
Ms. Priyanka Sharma (Ex-Scholar of Indusind Foundation)
Chartered Accountants:
Manubhai & Shah LLP, Mumbai